Do You Have Comments or
Questions... Contact Me!
For more tips, be sure to follow me on twitter!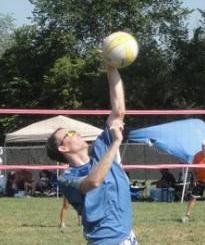 I'm always looking for ideas for new articles to add to my website, so please don't hesitate to contact me.

If you have any comments, requests or questions, I'd love to hear from you. I'll get back to you as soon as possible.

Talk to you soon!
---
Volleyball

› Contact Me
---
Share This Page
Did you find this page helpful? If so, I'd be incredibly grateful if you considered sharing it with a friend who might find it useful as well. In addition to helping them out, it also helps strength-and-power-for-volleyball.com grow! If you'd like to share this page on your social accounts, you can use the buttons below.