Are You Ready?
Setter Instructional Videos
Are You a Competitive Volleyball Player Who Wants to See Fast, Amazing Improvements in Setting Skills and Become a Truly Game-Changing Setter?

A few things you will learn from the videos...
an important drill for creating quick and clean hand sets
correct hand "start" position
mechanics for the correct setting motion
shape of the hands for setting before, during, and after contact
correct setter footwork and the logic for it
how and when to square up 
basic setter footwork and the key to challenging setter movement 
one simple tip to improve setter quickness
Also, you'll receive my SPECIAL REPORT on TRAINING THE SETTER. Enter your name, email, and click on the "Yes, I want in!" Button.
Talk to you soon,
Dennis
---
Setter Training Testimonial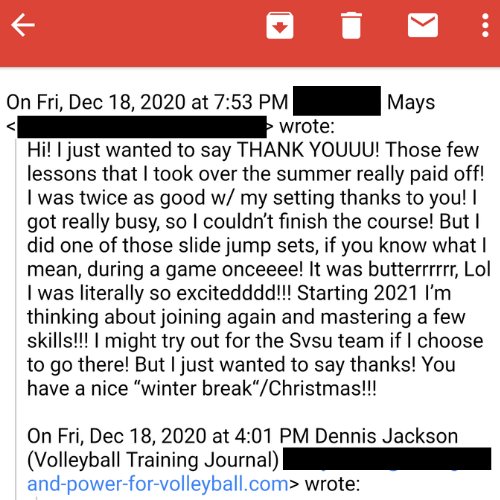 ---
---