Top Coaching Volleyball Books

Good volleyball books about coaching and training for volleyball aren't easy to find. Of the dozens of books I've come across over the years, many have the same general advice.
However, I did find some volleyball books that are useful.
My Top 6 Volleyball Coaching Books & Recommendations 
A good volleyball coaching book should provide more than just a bunch of skills and drills. A good coaching book teaches the coach how to explain, demonstrated, and direct practices.
Coaches also need help creating practice plans and insight on developing a coaching philosophy.  
1) Handbook for Competitive Volleyball

Handbook for Competitive Volleyball
The Authors

Author Athanasios Papageorgiou is a volleyball coach and educator and is best known in his native Germany.
He taught volleyball at the German Coaches Academy for many years and has authored five books.
Athanasios Papageorgiou nickname was "Papa". 
Author Willy Spitzley is an experienced player and instructor. An author of numerous publications and educational films.
About the Book
This book goes over a lot of major issues that aren't sufficiently covered in the existing literature.
This book primarily focuses on turning volleyball players into specialized position players. Positions include outside hitter, middle hitter, back-row hitter, the server, the outside blocker, the middle blocker, coverage defense, service receivers. 
Another major focus of this book is on the design of practice. 
Strategies and counter-strategies for serving, receiving, running an offense and defensive coverage.
Individual, group, and team tactics will be discussed.
How to develop the most efficient and effective system for maximizing a teams strengths. 
---
2) Volleyball for Boys and Girls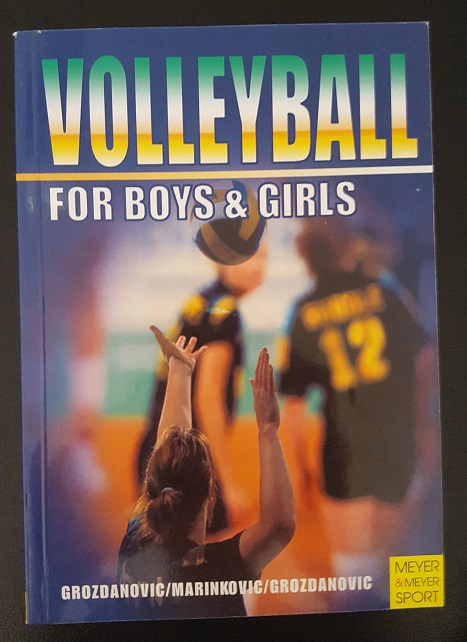 Volleyball For Boys And Girls
The Authors

Sava Grozdanovic has been a Yugoslavian National Team coach for a long time. 
Prof. Alexksandar Marinkovic is an expert in sports endurance. He has written over 30 books on sports.
Lazar Grozdanovic has been a Yugoslavian National Team coach for almost 30 years. He's been credited with being involved in developing the generation of players that had Gold Medal success at the 2000 Sydney Olympics.
About the Book
An uncomplicated guide to learning volleyball at a young age. 
Colorful drawings illustrating the correct volleyball movements and actions. 
Focus is on the age range of 6 to 14 years.
Along with techniques and tactics for playing volleyball, this book has functional training exercises and drills that you won't find in the typical coaching volleyball books.
---
3) Arie Selinger's Power Volleyball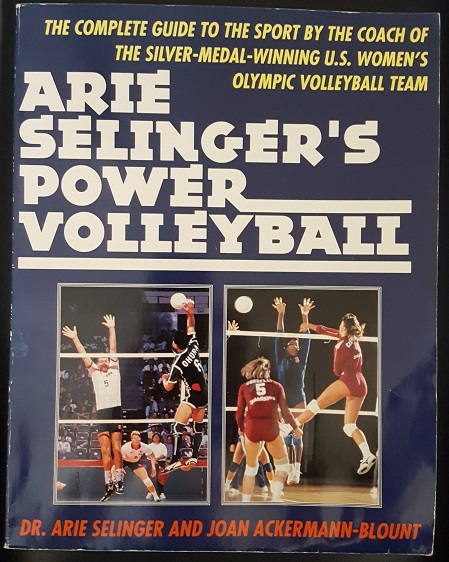 Arie Selenger's Power Volleyball
The Author

Arie Selinger is currently touring the world giving volleyball clinics. He played on the Israeli national team from 1956-63 and holds a Ph.D. in Physiology.
About the Book
This book is written for anyone (player, coach, or enthusiast) that's interested in learning how to play volleyball. This book aims to create a detailed understanding of volleyball that coaches and players can use.   
This is a very in-depth coaching book that includes...
Principles behind the basic skills, systems, and strategies that become the basis for further exploration.
Ideas that will inspire players and coaches to do some creative thinking for themselves.
Tons of photos, diagrams and illustrations.
---
4) Coaching Volleyball, Building a Winning Team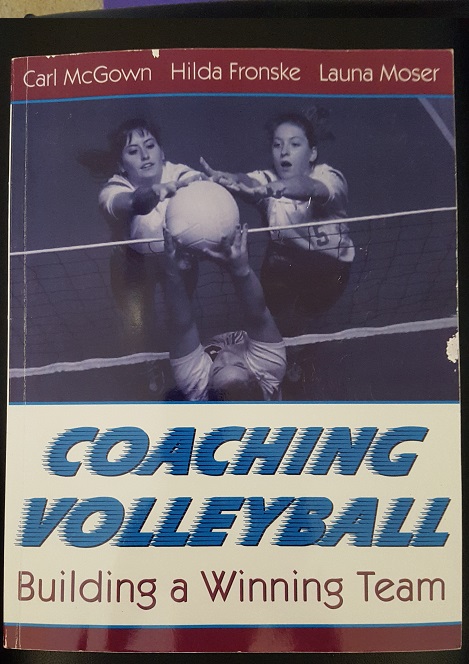 Coaching Volleyball: Building a Winning Team
The Authors

Carl McGown served as a coach and leader within the U.S. Men's National Volleyball Team program for over 30 years. 
Hilda Fronske is Associate Professor in the Kinesiology & Health Science at Utah State University.
Launa Moser has a 41-year career as an educator. Launa Moser coached high school volleyball and participated in 19 state championships in her 22 years. 
About the Book

This book is a great guide that takes coaches through the decision-making processes including...
Tryouts
Practice schedules
Setting up the team's offense and defense
Coaching a game
Dealing with parents and administrators
You'll learn what it takes to create a winning volleyball program from the elementary to collegiate level.
---
5) Coaching Volleyball Successfully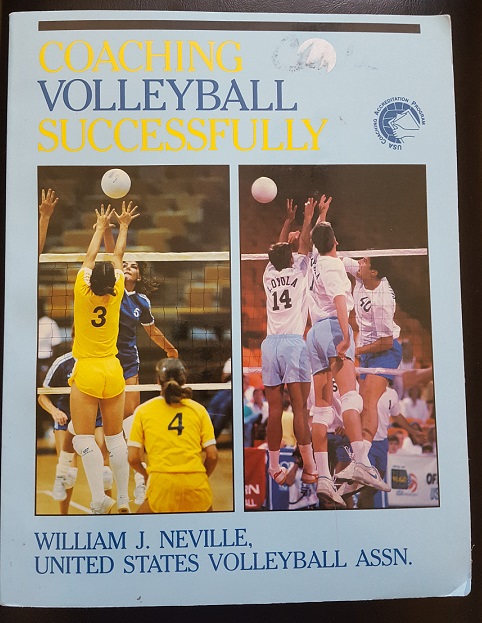 Coaching Volleyball Successfully: The Usvba Coaching Accreditation Program and American Coaching Effectiveness Program Leader Level Volleyball Book
The Authors

Bill J. Neville coached the Canadian team in the 1976 Olympics in Montreal and also coached the USA Men's National team as an assistant coach in 1981 and also in 1984 when US Men won their first ever gold medal.
About the Book
This book focus on teaching club, middle school, and high school coach how to explain, demonstrate, and run the practice for training the fundamental skills and strategies for winning volleyball.
The primary focus of the book is on how to teach volleyball skills to young or inexperienced athletes. 
"Coaching Volleyball Successfully" is divided into two sections.
Teaching skills
Organizing practices
Coaches are provided over 40 drills and activities to help young athletes improve skills quickly.
The Volleyball Planning Guide explains how to plan your season and create effective practices. 
In this book you will find 30 ready-to-use practice plans.
---
6) Coaching Volleyball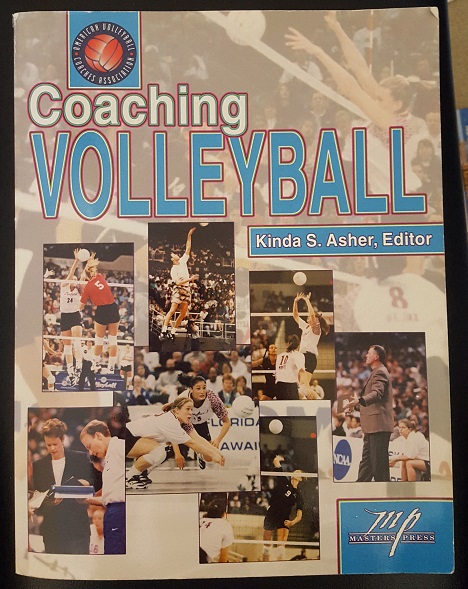 Coaching Volleyball
The Editor
Kinda S. Asher has put together the most complete and comprehensive collection of volleyball writings. 
About the Book
This book includes ideas, techniques and strategies from the top-level collegiate coaches in the country. 
This book focuses on 3 elements of the game.
Basic individual skills
Advanced team play
Program development
This book also provides expert insight into injury prevention, nutrition, conditioning, and statistics.
Also, there's a detailed discussion on coaching philosophy and coaching ethics. These are two areas that are often overlooked.
Over 35 collegiate coaches contributed to the contents of this book. 
---
Volleyball Books Related Pages
Coaching Books
Volleyball coaching books to help coaches and players learn more about all aspects of training. Skills, drills... 

Sports Training Books
Training for sports books and tips to improve speed, strength, and power for volleyball Sports conditioning, plyometric

Functional Books
Functional training books for increasing volleyball performance. Prevent injury and improve sport specific exercises...

Youth Sports Books
Youth sports training for doing the correct kind of exercise at just the right age increasing fitness help kids reach..

---
Volleyball

› Volleyball Books
---
---
---