Volleyball Clipart
Figures, Drawings, and Images
Volleyball clipart is basically a ready-to-use graphic file of a certain volleyball depiction such as a player spiking a ball or a girl making a pass.
Images that are made into cartoon like images is also called a GIF (graphical interchange format).
These images are often drawn by hand and sold for various uses such as company logos or t-shirt designs.
---
Personal Uses for Clipart

A gif is a pre-made image used as a means to illustrate an action or depiction of something.
Animations are often used both in personal and commercial projects.
There are also many uses for coaches and players.
Uses for Players and Volleyball Fans
If you're a volleyball junkie, you may be interested in using computer digital images to save to your computer desktop to show off to your friends. You may also have created a personal volleyball webpage and would like to add cool graphics to the website.
Animations come in different formats such as still graphic, gif or animated.
Using an animated graphic as part of a signature. A lot of youth and junior volleyball players that post in online discussion groups and on forum message boards might be looking for an interesting animated image to include as part of their post signature. 
Uses for Volleyball Coaches
If youre a coach or club director, you may be in search for a volleyball logo. You can have volleyball designs made specifically for your club or team.
If youre a coach, you may be interested in finding a image to use on volleyball team T-shirts. Volleyball animations can easily be downloaded off the internet.
---
Web Volleyball Clipart

Web gifs are basically any graphic, background image, icon, photo of an object, or other image that has been created specifically for internet web pages.
Usually the image is created in gif format or jpg format. Sometimes photos have been cropped using jpg format.
If you purchase clip art, you are likely to receive it over the internet distributed in an electronic form via internet download.
Usually the animation is composed exclusively by illustration methods (by hand or computer software).
Typically, you will find clipart on the Internet for free.
The free volleyball clipart can be used for just about anything.
Maybe you have a personal blog or website and youd like to make it more interesting by adding some images.
Maybe you are a student and youd like to add some images to a school project or presentation. Or maybe youre just crazy about volleyball and like to collect clipart.
Most clip art is royalty free. What are Royalty free images?
Royalty-Free images
Most clipart is royalty free. Royalty free means the images can be used many times, for almost any usage. It's best to refer to the manufacturer's licensing agreement for the exact specifications to determine if the image is royalty free.
Royalty-Free image pricing is based only on size and not on usage. There are hardly ever additional fees for using the image. Royalty-free images can often be purchased with other royalty-free images in large numbers at a discounted price.
Animated Clip art
Animated images is clip art that moves. Animated clipart on a webpage may be many things like an image, a line bar, a bullet, a button, or possibly even the background of a webpage.
The way animated clip art is downloaded is the same way you would download any normal static or non moving clip art, photo, or image.
If you enjoyed these tips and would like to keep it close to you at any time, just save this pin to your Pinterest Volleyball Training Board.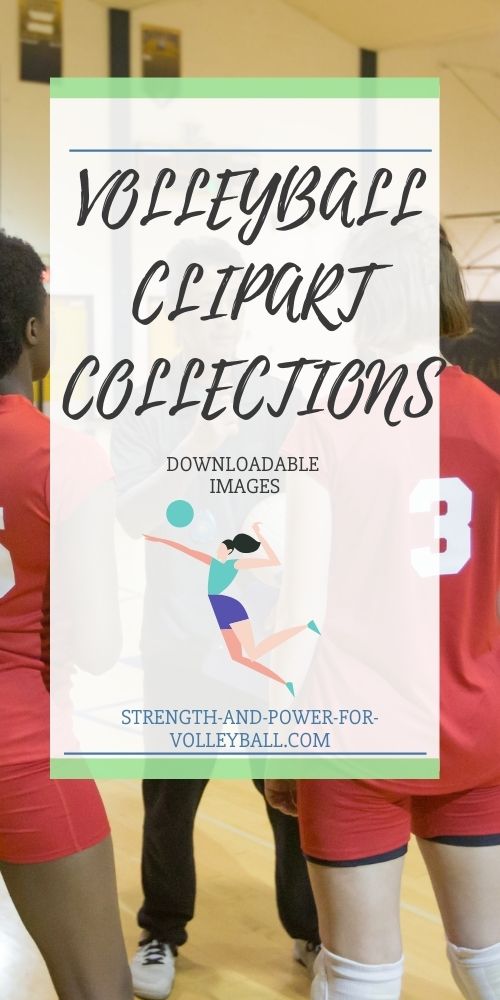 ---
Clipart Related Pages

Awesome Clipart for Volleyball
Awesome images for volleyball players, coaches, and fans. Use graphics for team warm up t-shirts and club team designs.…
---
Volleyball

› Volleyball Clipart
---
---