Volleyball Training for Sports Books
Training for sports such as volleyball involves sport specific workouts and conditioning specific to increasing strength speed, agility, and explosiveness.
Not all athletes train the same way. One athlete will need to work to improve explosiveness, while another athlete may need to improve endurance.

And not all strength training is the same. For example, to excel at spiking in volleyball, the athlete should focus on...
increasing strength and power for jumping higher
increasing upper body explosiveness for spiking
increasing quickness for getting in position to spike
develop an efficient movement pattern for getting in position to spike
increasing functional strength to help reduce the chance of injury
increase functional movement to help maximize performance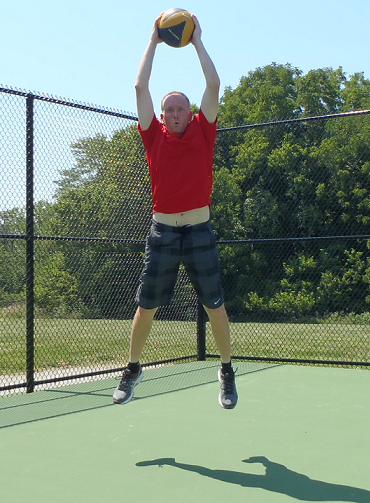 In order to become explosive, you need to be explosive when you train. 
Over the years, I have compiled a large list of "training for sports" books. 
I would like to share this list with you. 
The following is my list of "training for sports" books that are I recommend to volleyball players and coaches.
---
Explosive Power and Strength
Explosive Power & Strength: Complex Training for Maximum Results
Author
Don Chu, PhD has consulted with elite athletes at every level including many professional sports organizations on the development of training and conditioning programs.
The Book
Explosive Power and Strength shows you how to create individualized, sport-specific programs. This book has 33 resistance exercises with 45 plyometric exercises and 115 detailed illustrations. 
When I first read this book many years ago, this was the first time I had heard of the concept of complex training. 
Complex training is basically the concept of pairing a strength exercise with a power exercise. You are basically combining two exercises into a superset.
Basically, immediately upon completing the strength exercises, you execute the power exercise. 
For example, you could pair the barbell front squat (5 reps) with the continuous vertical jump (5 reps). 
You are combining strength (squat) with elastic–reactive work (jump).
This type of training gives you maximum results in the shortest time.
---
High-Powered Plyometrics
77 Advanced Exercises for Explosive Sports Training
High-Powered Plyometrics
Authors
James C. Radcliffe was the head strength and conditioning coach at the University of Oregon and has written many articles for the National Strength and Conditioning Association as well as volleyball coaching journals. 
Robert C. Farentinos is a seven time national champion in cross-country skiing and has been a trainer for the U.S. National Ski Team and worked with Olympic athletes from many different sports.
The Book
High-Powered Plyometrics provides you advanced exercises and programs that are used by all the top athletes and coaches.
This an advanced guide for teaching power training to athletes, coaches, and conditioning specialists.
The guidelines for exercise technique provides step-by-step instruction to help ensure you execute the correct techniques with the appropriate workload.
---
Training for Speed, Agility, and Quickness
Training for Speed, Agility, and Quickness: Special Book/DVD Package
Editors
Lee E. Brown holds many credentials... Certified Strength and Conditioning CSCS-NSCA, ACSM - fitness instructor, USAW - USA Weightlifting coach. More recently a consultant to professional and amateur athletes.
Vance A. Ferrigno is a well-known strength and conditioning coach with a deep understanding of human biomechanics. He has worked extensively in the fields of sports performance and corrective exercise.
The Book
In this book top sports conditioning experts explain how to test and teach the techniques and drills best for maximizing an athletes' movement potential. 
This book has 195 drills that are fully illustrated including a sample training program for volleyball.
---
Jumping Into Plyometrics
Jumping into Plyometrics, 2nd Edition
Author
Don Chu, PhD is a leader in the area of developing power and conditioning for sports.
The Book
Chu presents the latest research on plyometric training. In this book there are over 100 plyometric exercises. These are the proven exercises that help improve strength, power, speed, and jumping ability. You will also improve coordination and balance. Chu's instructions help you build the ideal plyometric program.  
---
Periodization Training for Sports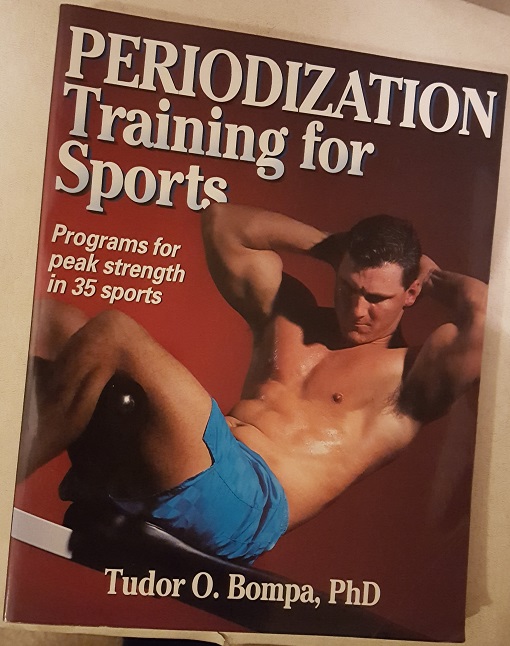 Periodization Training for Sports
Author
Tudor O. Bompa, PhD is the number one authority on periodization training. Bompa used his training systems to train 11 Olympic medalists. This training style has become the standard method for conditioning athletes to perform at a high level.
The Book
Periodization is all about maximizing your training. When you vary the timing and intensity correctly, you will see the best gains in strength, speed, power, and endurance. This book provides sport-specific programs to help athletes reach their conditioning goals. 
This book includes short and long-term practice plans specific to the functional needs of the sport.
---
Volleyball › Volleyball Books › Training for Sports
---
---