Volleyball Club Names
Clever Ideas for Volleyball Teams
Are you looking for popular volleyball club names for your Junior Olympic Volleyball team?
When thinking about a club name, you got to consider the personality and the goals for your club.

Is your club going to be one of the top clubs in your region?
Are you going to compete at Nationals? Is your club going to be a Gold level team or Silver?

If you plan on your club being one of the best around, you might consider a club name like High Performance VBC and Performance Volleyball Academy.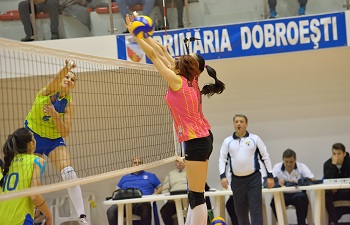 Club Volleyball

---
These are volleyball club names that sound like they will be very competitive and have teams playing at a high level.

You could also find a sponsor and have a team name like Mizuno Sports Performance or ASICS MAVS.

Maybe you aren't interested in creating a volleyball club that is highly competitive. If so, it might be a better idea to try to create a funny or clever club name.

Examples of funny and clever names are SWAT Team, Vertically Challenged, Set to Kill, Block Party, Setting Ducks, and Dirty Half Dozen.
If you enjoyed these tips and would like to keep it close to you at any time, just save this pin to your Pinterest Volleyball Training Board.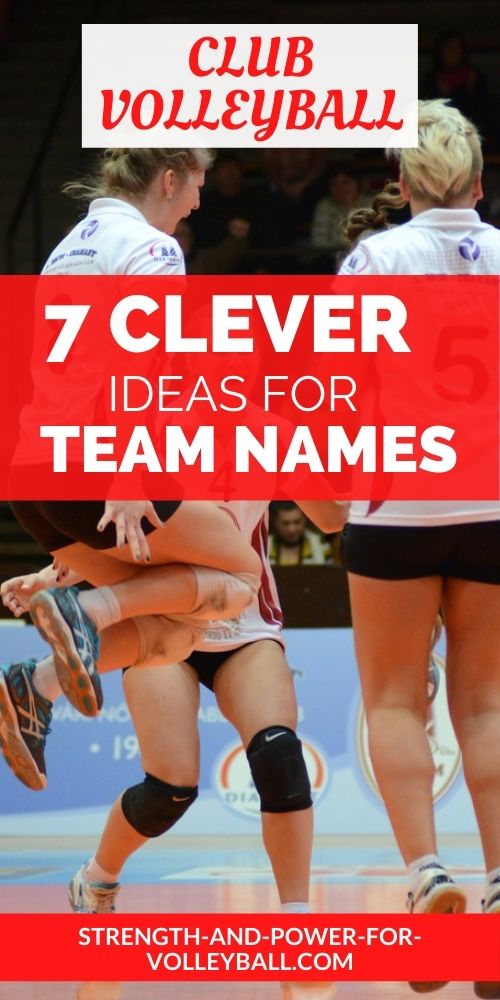 ---
Popular Club Names

The following are some popular volleyball team names.

Sky High

Rockstar

Smack

Net Force

Xtreme

Synergy

Tornados

Power

Sunshine

Skyline

High Performance Volleyball Club

Performance Volleyball Academy

Adversity

Sports Shack

Outrigger Canoe Club

Ultimate VBC

Mizuno Sports Performance

Velocity

Impact

Thunder

Wave

Vision

Tsunami

Golden Bear

Top Select

Momentum

Blaze

Zest

Spirit

Infinity

Inferno

Empire Mizuno

Premier

Energy

Top Flight

Eclipse

Excite

Blast

Thrash

Killers

Spikers

Thrillers

Destroyers

Spin Doctors

Six Pack

Magic

Victory

Spalding

Blast

Volleyball Crush

Volleyball Diggs

Club MVP

Controlled Chaos

Delta Force

Black Panthers

Fire

Renegades

High Voltage

Heat

Kaboom

Dynamites

Legends

Matrix Juniors

Max Performance

Red Hot VBC

Ruff Riders

Dragons

The Green Hornets

Lightning

Pumas

Sting

Strikers

Saints

Shockerz

Southern Swing

---
---
Volleyball › Club Volleyball › Club Names
---
---