Volleyball Chants
Cheers for Players, Teams, and Fans

Here are some popular volleyball chants to pump up your team.
s-i, s-i-d, s-i-d-e-o-u-t, sideout, (clap clap) (team name)
after any point scoring play - Ahhhh sweet
after a loss of point - Ahhhh team
H-O-T-T-O-G-O (name of your team) is Hot to go!!

Say what, what?
Hot to go!
Say what, what?
Hot to go!
Were fired up, were sizzlin

were turnin up the heat
cause when it comes to volleyball
we just can't be beat!
one, two, three, four everybody hit the floor
(all the players on the court dive on to the floor and slap the ground)
---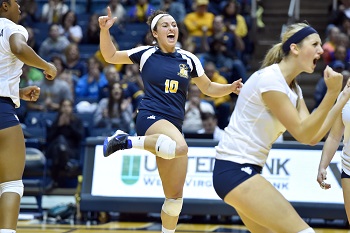 Volleyball Team Celebrating

---
Serving an Ace Chant

Ace: Players on court go... Ahhhhhhhh ace! 'grunt' (players clap as they grunt) then team bench players do the same thing right after.
Ace: (everyone chants) 1, 2, 3, 4, EVERYBODY HIT THE FLOOR (the whole team hits the ground three times in unison, the team claps once and says ACE!
1 2 3 ACE...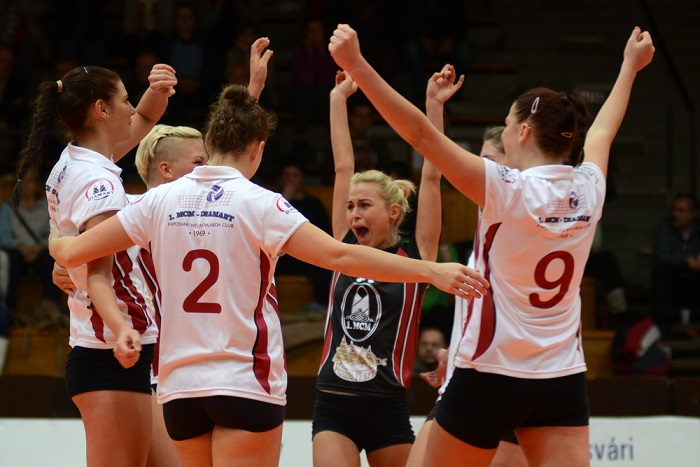 Volleyball Warm up Chants

a c e double whoop whopp ACE!!!
aaawe ace! clap clap- clap clap. stomp clap stomp clap whoo!
KISS THAT ACE!! lick your finger and sizzle it on your booty when u say "ACE"
AWWW...Ace
Uno, dos, tres, ACE! Go (team name)!
---
ULTIMATE VOLLEYBALL STRENGTH PROGRAM
---
Celebration Cheers after a Stuff Block

"Awe access" (hit the floor) "Denied" ( when you say denied, raise your hands over your head so they can be seen)
After a successful block, the person who got it says "BRICK" and the rest of the team goes "WALL".
Up in space and in your face!
---
Cheer for Spiking

Bump, Set, Hit, Spike That's the way we like to fight!
Good set, good spike, goodbye!
We Will, We Will, Rock you down, Shake you up, Like a volcano about to erupt, Mighty mighty (team name) here to stay, We'll rock you all night, and rock you all day! Whoaa Go (team name).
For an encouraging cheer and to pump up your team, go..
What time is it?
Game time!
What time is it?
Game time!
All the (team name) in the house! bump, set, spike!
All the (team name) in the house! bump, set, spike!
Goooooooooooo (team name)!
---
32 Attacking Drills
Get Instant Access to my 32 Attacking Drills Essential to Learning How to Spike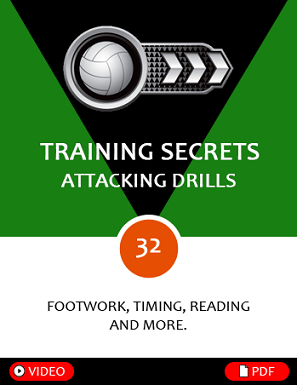 ---
Volleyball Chants Related Pages

Volleyball Sports Quotes
---
Volleyball › Volleyball Quotes › Chants
---
Share This Page
Did you find this page helpful? If so, I'd be incredibly grateful if you considered sharing it with a friend who might find it useful as well. In addition to helping them out, it also helps strength-and-power-for-volleyball.com grow! If you'd like to share this page on your social accounts, you can use the buttons below.