Misty May Treanor Quotes
Exclusive Interview
How old were you when you first started playing volleyball? And who inspired you?
I grew up on the beaches of Santa Monica. Both my parents played volleyball. I played from the time I could walk. 
My first volleyball was a balloon. I got to play with it in the house. I entered my first tournament with my dad when I was 8. 
Did you play other sports growing up or Was it just volleyball from day 1? 
I love all sports and I'm a big advocate of kids being able to play different sports. My mom was a tennis player so I played tennis. I also swam. I did track and field. I was also a big soccer player. My parents allowed me to do everything. 
When it came time to choose, volleyball was just the sport that I went with.
---
We all understand it's a long journey and we all have ups and downs. What advice do you have for people having experiences not go as they expected?
I think we're all fortunate to be where we are. And sometimes things aren't going to go your way. I don't look at losing or not completing something as failure. I just see it as one more step to improving yourself to be better the next time. 
My dad would always say to play for those that can't and that there are always others who would trade places with you. So when you think you're having a bad day, take a look in the mirror because you probably aren't having as bad a day as someone else out there. 
Misty May Treanor quotes and comments by other professional volleyball players.
Misty and Kerri Interview
---
Do you have advice on what an athlete should do that's switches over from individual sport such as gynamstics to a team sport like volleyball?
It's tough because you have other people around you to help out and before you just relied on yourself. But it really will tell you alot about yourself. For example, how much you're willing to give to the team to make it successful. 
Without the other 5 players on the court and the 3 or 4 people on the bench, you won't win all by yourself. It's just really important to think about it in that aspect in that you really do need the people around you. It's like a family.
You need your family members around you to make it through life. You need your team around you to help you be successful on the volleyball court. 
Misty May-Treanor Olympic Gold Medal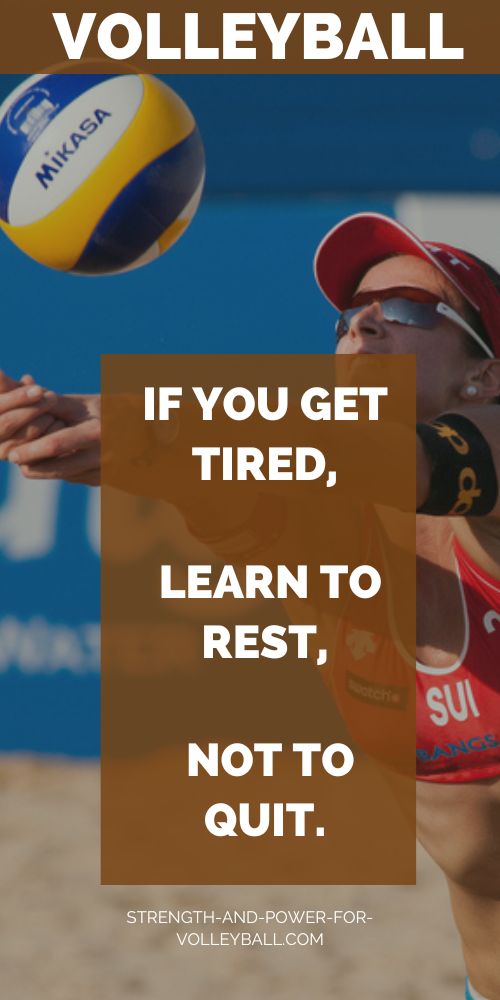 ---
How do you keep your lifestyle balance from traveling and playing professional beach volleyball and being married to a professional baseball player that has a wild schedule like you do?
It is hard because we both have a hectic schedule. We put aside an hour so we can talk. One way we try to connect is by cooking a meal together. 
---
Misty May-Treanor Quotes on the Olympics

"My favorite thing so far has been Oprah because she's like a god. Ellen's show was fun too, she's hilarious," May-Treanor gushed.
"She gave Kerri and I butt pads and asked if my butt was ever sore because Kerri hits it so much."
---
Why Not Playing So Well After Olympics

"I explain it like this: It's like my husband's team, if they would win the World Series and then have 15 regular-season games after that," said May-Treanor, whose husband Matt plays for the Florida Marlins.
"I enjoy being out here, but it is tough to expect to come out and stay at your peak (after an Olympic win)."
---
May and Walsh Comment on Winning the Olympics

Kerri talks about her partnership with Misty...
For some reason our first 10 years felt like it was more. And we both enjoyed our jobs and didn't really love it. Now I feel like we "love it".
Kerri Walsh...
"I would have driven myself crazy before if I had said it's all about the journey. Because I want it NOW... and I do want it NOW. The journey makes you rad. It will either crush you or make you unbelievable. And we're choosing unbelievable."
---
---
Volleyball › Volleyball Quotes › Misty May-Treanor Quotes
---
---