Volleyball Training List
Volleyball training list of gear for volleyball. This page is your go-to guide for figuring out what you need for volleyball. Whether you are preparing for school tryouts, compete indoor or on the beach, you'll find most everything you'll need here. I put a lot of work into this checklist; I hope you'll find it helpful.
To make it easy to navigate, the volleyball training list is broken down into categories. We've also marked certain items as "essential" to help you prioritize.
While you can certainly buy a lot of the items here locally, using the links on this page will help support strength-and-power-for-volleyball.com at no extra cost to you.

Most links go to Amazon, and I have worked hard to recommend items that are both high-quality and inexpensive.
---
Beginner Volleyball Shoes (Women/Girls)
If you are new to playing volleyball, these are the shoes I recommend. These shoes are a lot less expensive and are good shoes for first time players. Especially if you are using them for middle school or high school volleyball.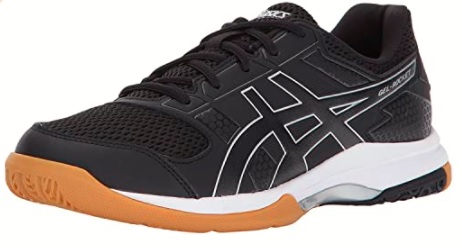 ASICS Women's Gel Rocket 8 Volleyball Shoes
---
Beginner Volleyball Shoes (Men/Boys)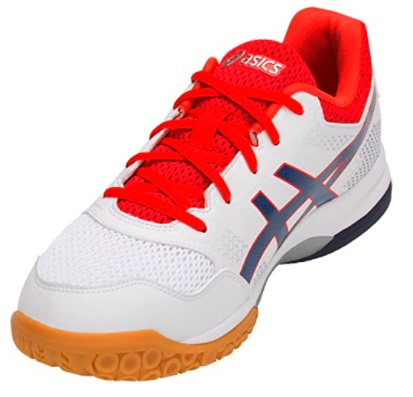 ASICS Men's Gel Rocket 8 Volleyball Shoes

---
ASICS Junior Youth Ace Low Profile Knee Pads

When considering knee pads, I would definitely consider the SIZE of the knee pads. If you are under 12 years old, you will likely need smaller knee pads. The ASICS Junior Youth Ace Low Profile Knee Pads is for the athlete with measurement around the center of the knee is 8-12 inches. 

ASICS Junior Youth Ace Volleyball Low Profile Knee Pads

---
Mizuno LR6 Volleyball Knee Pads
I have some knee pads I recommend for girls high school/club volleyball. The Mizuno LR6 are the ones that all the girls seem to like. They aren't bulky and are fairly light weight. These are definitely a very popular knee pad.
---
Molten Super Touch Volleyball Training List
The Molten Super Touch is the official ball of USA Volleyball Competitions. If you play USA club volleyball, this is likely the ball you will be using in competition (especially at junior olympic qualifier tournaments and USA Junior Nationals). 
This is my favorite volleyball. I used to be a fan of the Molten L2 because of the material and cheaper price, but then I bought some new L2's and some of them went flat after a couple months. The Molten Super Touch is definitely my go-to ball for when I play indoor volleyball.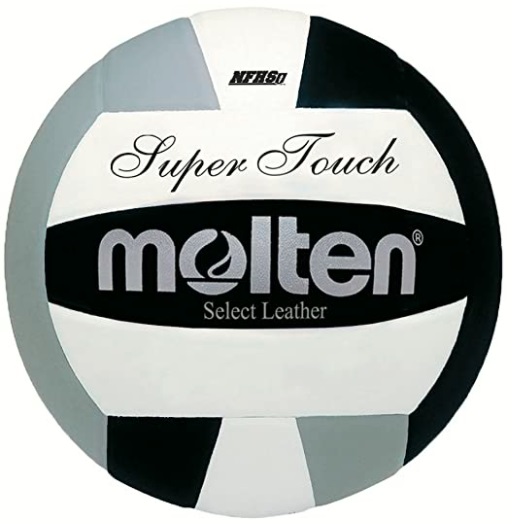 ---
Molten Pro Touch Volleyball Training List
The Molten Pro Touch volleyball isn't quite as expensive as the Molten "Super Touch" volleyball. This volleyball has the official stamp for high school volleyball in the United States (NFHS). This is the ball I would want to play with if I was playing high school volleyball. 
---
Passer/Setter Target - Volleyball Training List
This is the target I use when I train. I use it for setting and passing. I use this target for mastering hand setting technique.
I also use this device when I give private volleyball lessons. Anyone that is serious about training must use a target. I love using a target because the gives instant feedback. 
I grew up playing basketball and any time I set to the target it reminds me of the days I spent shooting baskets in my parents driveway. I could shoot baskets for hours and hours. I loved it. I feel the same way when I set to the target.  
---
Outdoor Volleyball Net System
I started playing outdoor grass doubles volleyball when I was 14 years old. I'm 41 now and still love to play today. This is the grass volleyball net I recommend. It's super easy to set up. 
---
Official AVP Beach Volleyball Training List
This is the ball I use when I train for beach and grass volleyball. This is the official volleyball of the AVP (USA professional beach tour).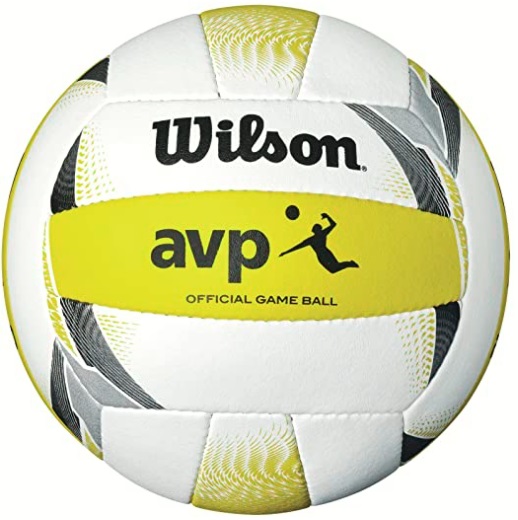 ---
Best Volleyball Cart - Volleyball Training List
This is the best volleyball cart. I use this for indoor practices and private lessons. 
---
Beach Volleyball Sand Socks
Sand socks keep your feet from burning when the sand is really hot. The socks will also keep your feet warm when playing in colder temperatures. I play a big tournament in Aspen, CO over Labor Day weekend.
It's in the mountains and there is a lot of shade in the morning. The temperature starts out in the 40's and it's definitely chilly for the feet.
The sand is usually wet too. I be sure to bring my sand socks every year because the sand socks protect my feet from cold wet sand. I live in the Midwest (Kansas City, MO).
Playing sand in the Summer time the outside temperature easily get's into the 90's. I definitely need sand socks for these hotter temperatures.   
---
Molten Flistatec V5M5000 Volleyball Training List

This volleyball is used more often in men's/boys competition. 
The pro touch and international version are essential the same ball. Flistatec stands for flight stability technology. The Flistatec is the official ball of USA boys volleyball. This means it's used for boys club volleyball tournaments.
It's also used for the NCAA Men's Volleyball Collegiate League in the USA. It's also used in the Men's and Women's NORCECA Competitions. And this ball is also used at the USA Adult Men's and Women's Volleyball Championships. 
Molten Official NORCECA Volleyball

PROS

The surface of the ball has more grip than other volleyballs which makes it easier to set and hand pass. This ball tends to float more than other volleyballs. So, it does encourage more float serving. The material is more durable than traditional volleyballs that tend to crack, fray, and split at the seams over time. This ball doesn't tend to get slippery over long rallies. This is the most sweat resistant that I've played with. This ball also doesn't sting as much on contact. 
CONS
This ball is more challenging to platform pass because the ball doesn't compress as much on contact. It's also a little more expensive than other volleyballs. Since the ball tends to be easier to grip, it's a little harder to have clean sets with no spin. 
What volleyball should you use?
When choosing a volleyball, you should pick a ball that you enjoy playing with. If you need to prepare for a specific competition, you should practice with the official volleyball those competitions will be using so you can get used to the touch.  
---
Embrava Water Bottle - Volleyball Training List
This water bottle holds about 18 ounces. This bottle has a special locking cap. The way you open the top is really cool. You release the cap with your finger and the top shoots open. A narrow spout is then exposed, ready for you to drink. It has a pressure release that makes it easier to drink from the spout. Another cool thing is you can lock the dust cover on. So, the locking feature is really cool because it will keep dirt and dust from getting inside. The bottle also comes with a lanyard you could tie onto your volleyball backpack. I also like it that it's Non-Toxic BPA Free which means you won't have any toxic BPA chemicals leaching into your drinking water. 
---
Your Chance to Support Me
The links on this page are affiliate links, meaning that if you click them and buy something, I'll get a small commission (though the price you pay is no higher). This page was created in order to support the work I do here on strength-and-power-for-volleyball.com, so if you want to buy something here and would like to support this site, you can use these links. If you do choose to use them, thank you.

If you enjoyed these tips and would like to keep it close to you at any time, just save this pin to your Pinterest Volleyball Training Board.

---
---