Volleyball Warm up Songs
Excite Players and Pump up Team
The following are great volleyball warm up songs. 

These 3 songs are the most popular warm up songs played at high school volleyball matches in the Fall.
An adrenaline rush is the result of an increase in the adrenaline hormone.
Increasing the adrenaline (also called epinephrine) can improve sports performance in a positive way.

The result of adrenaline being released into the circulatory system is excitement an athlete feels while listening to pre-game pump up music.
The beat and rhythm of this music puts athletes in "the zone".
The result is a more alert and focused volleyball player.
---
Volleyball Warm Up Songs to Fire Up Your Team

"Sweet Escape" Gwen Stephani Hit Volleyball Song

---
Use the following volleyball warm up songs to pump up your team.
Moves like Jagger - Maroon 5 
DJ Got Us Fallin in Love - Usher 

Tonight Tonight - Hot Chelle Ray
2012 - Jay Sean 

Party Rock Anthem- Lmfao 
Remember the Name- Fort Minor

Cat Daddy- Rejectz

I'll be in the sky- B.o.B

Low- Flo Rida

Down on Me- Jeremih

The Suicide Machines War Profiteering is Killing Us All

The Exploited Beat The Bastards

DJ Unk- Walk it out (remix)

Bon Jovi- Livin on a prayer

Pump it Black Eyed Peas

Where Them Girls At - David Guetta

Right Round - Flo Rida

Tonight Tonight -Hot Chelle Ray


Give Me Everything - Pitbull 

Yeah 3x - Chris Brown 

Reply - Iyaz 

I Like to Move It by Bang Gang 

Hey Ya! by OutKast ~get the clean version~ 

Because of You (Bermudez & Griffin Radio) -by Kelly Clarkson 

Get Up by Ciara 

If We Ever Meet Again - Timbaland 

I Like It - Enrique Iglesias
"Yeah" Usher Hit Volleyball Song

"Jai Ho!" - A. R. Rahman and the Pussycat Dolls

"Head Strong" - Trapt

Lil mama- Lip Gloss

Rihanna- Break it off

T.I.- Top Back

"Don't Stop the Music" - Rihanna

"Gimme That" - Chris Brown

"Another One Bites the Dust" - Queen

You Make Me Feel - Cobra Starship

Party Rock Anthem - LMFAO

It Girl - Jason Derulo

Where them Girls at- David Guetta

Get Low- Lil Jon

Outta My Mind- Lmfao

Shots- Lmfao

"Here Comes the Boom" - Nelly

"Can't Be Touched" - Roy Jones Jr.

Super Bass- Nikki Minaj
---
Getting Your Mind Focused to Play

Do you need help making a warm up CD for your volleyball games?

Getting your team to have the right mindset for playing volleyball and ready to play is important for success.
"Imma Be" Black Eyed Peas Hit Volleyball Song

Use the following volleyball warm up songs to pump up your team.
Church- T-pain 

"Pour Some Sugar on Me" - Def Leppard 

Fabolous- Make me better 

Pennywise Bro Hymn (also Awesome) 

"Let's Get it Started" - Black Eyed Peas 

Dangerous - Akon 

"Let's Go" - Trick Daddy 

"Let it Rock" - Kevin Rudolf 

"Pump It" - Black Eyed Peas 

"Eye of the Tiger" - Survivor 

7 Things - Miley Cyrus 

Minor Threat Filler/Dont Wanna Hear It/Seeing Red/Small Man Big Mouth 

Mike V and the Rats Vendetta 

A Mili - Lil' Wayne 

"4 Minutes to Save the World" Madonna ft. Justin Timberlake Timbaland 

"Jukebox Hero" - Foreigner 

Nelly - Here Comes The Boom 

Kanye West - Amazing (Feat. Young Jeezy) 

DJ Kahle- We takin over 

Justin Timberlake- Summer Love 

Wind it Up Gwen Stefani 

Imma Shine Youngbloodz 

LLoyd- Get it Shawty 

MC Hammer You Cant Touch This 

Ignite Bleeding 

Swing - Savage 

Three Days Grace- Animal I have Become 

Lose Yourself - Eminem 

Remember the Name - Fort Minor 

"Boom Boom Pow" - Black Eyed Peas 

Three Days Grace-Riot 

Burnin' Up - Jonas Brothers 

Stronger - Kanye West 
Low - Flo Ride 
Paper Planes - M.I.A.

fireflies

i gotta feeling

replay

down

Wind it Up Gwen Stefani

SOS Rihanna

Smack That Akon

just dance

poker face

single ladies

Let It Rock - Kevin Rudolf

Party in the USA - Miley Cyrus

Eye of The Tiger, yes its ols, but its classic

Replay- Sean Kingston

I Gotta Feeling- Black Eyed Peas

Crash Gwen Stefani

Pump it Black Eyed Peas

Sexyback Justin Timberlake

-Boom Boom Boom (Venga Boys)

-Summer Love (Justin Timberlake)

-Glamorous (Fergie)
---
Songs That Make You Feel Good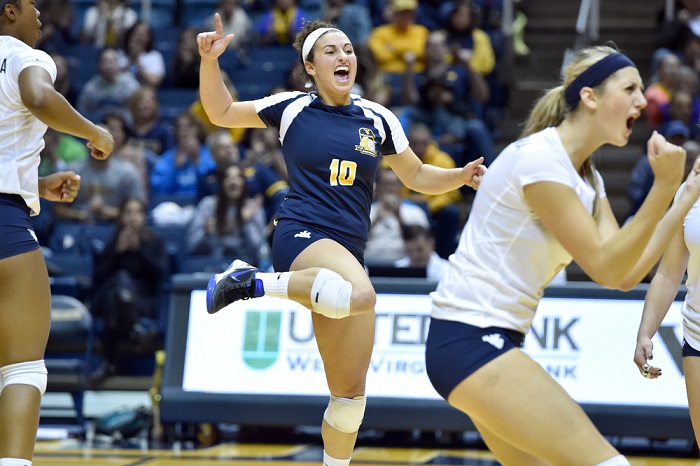 It's important to be feeling good when playing volleyball.

Listen to music that stirs up good feelings and you'll play better volleyball.
"SexyBack" Justin Timberlake Hit Volleyball Song

Volleyball warm up songs that create good feeling emotions help players focus on winning and eliminate fear of losing.

-We Are The Champions (Queen)

-Another One Bites The Dust (Queen)

Waka Flack Flame-Karma

Eminem- Till I Collapse

Remember the Name Fort Minor

Lets Get it Started Black Eyed Peas

Maneater Nelly Furtado

Cha Cha Slide (Mr. C)

-Don't Matter (Akon)

-Everytime We Touch (Cascada)

Stomp-Murphy Lee (The Longest Yard Soundtrack)
If you enjoyed these tips and would like to keep it close to you at any time, just save this pin to your Pinterest Volleyball Training Board.

---
Volleyball › Volleyball Quotes › Warm Up Songs
---
---